Find Fast Hydraulic Emergency Repair Services for Elk Grove IL
There's nothing worse than equipment and machinery suddenly breaking down. Whether an excavator has quit functioning on a worksite or your production line has been brought to a halt, you need immediate repairs. Not only are non-functioning hydraulics detrimental to your productivity, but a broken system poses dangers to those using it. Thus, Hydraulic Energy Applications & Technology (H.E.A.T.) offers hydraulic emergency repair services for Elk Grove IL and the surrounding communities.
How We Can Help
At H.E.A.T., we understand the urgency to get your hydraulic systems and machinery back in working order. You can count on our team for a quick response and turn-around on all our repair work.
Available 24/7 – Hydraulics rarely choose a "convenient" time to stop functioning. Thankfully, for HEAT, our emergency service is available 24/7. Whether your equipment breaks down during the workday or in the middle of the night, our team is there.
Quick Service – Between when you call H.E.A.T. and when we're fixing your equipment, there's little time to waste. If problems with your system are too extensive to fix within a matter of hours, we'll set you up with new hydraulics ASAP. Otherwise, the repairs we perform on-site can get you back up in running the same day.
Part Replacement – Sometimes, all your system needs to continue working are replacement pumps, motors, valves and other parts. And with H.E.A.T., we won't make you wait for your new parts to arrive. We come to every repair with all the necessary parts needed to restore your hydraulics. Also, on the off chance we don't have a part immediately available, we provide a temporary solution and fast-track your replacement.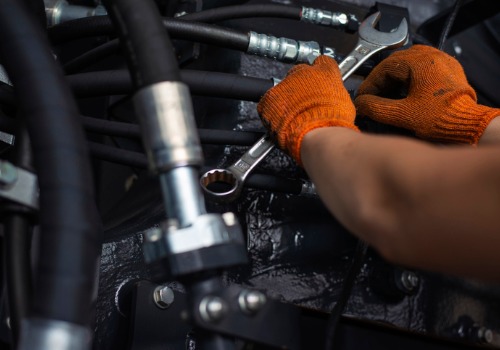 Additional Services
While H.E.A.T. is known for our hydraulic emergency repair services for Elk Grove IL, it's not the only service we offer. As experts in hydraulics, we provide extensive repair, installation, start-up services and consulting for numerous industries that utilize machinery and equipment with hydraulic systems. Our extensive knowledge and years of experience have led us to be one of the go-to hydraulic companies for Chicagoland and throughout Illinois.
Give Us a Call
When your hydraulic systems fail, you need immediate service. Thus, you need Hydraulic Energy Applications & Technology for our hydraulic emergency services for Elk Grove IL. To learn more, contact us today at 630-509-3144. Also, we are located at 1300 Industrial Dr, Unit B, Itasca, IL 60143.